San Antonio - one of the most populous city and the oldest municipality of Texas celebrated its 300th anniversary on May 1, 2018. The city once founded as a Spanish mission and colonial outpost in 1718, is now a popular destination particularly for flea markets and is widely known for its craziness of antiques and vintage items.
1. Trader's Village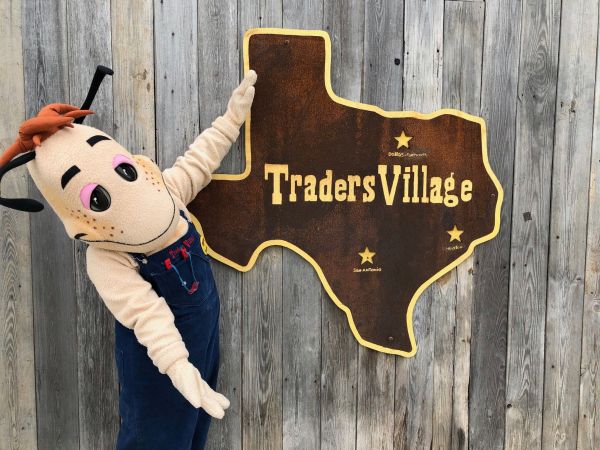 Trader's Village is one of the most popular flea markets in San Antonio. Since San Antonio is the 7th most populous city of the United States and 2nd most populous city of Texas we can expect its popularity among flea markets hunters.
Trader's village at San Antonio has over 1000+ vendors who sell all types of products at a very reasonable price.
You can shop, antiques & treasures, appliances, arts, auto accessories & detailing products, baby Items, bag packs, bedding, bicycles, boots, boutiques, Chicano arts, vintage items, toys, general merchandise, furniture, jewelry, electronics, knives, collectibles, clothing, leather goods, Mexican imports, shoes, t-shirts, pants, tools and hardware, household items, garage sales, home items, woodworks, home decor, and at least 100 more different items in this flea market.
You can find the category of products and booth number on their website here.
If you and your kids enjoy different types of rides then this flea market will definitely attract you. Since there are high-flying midway rides, like the Flea Fall or original 1908 Allan Herschell-designed Carousel which you, your family & kids would definitely love to ride.

In 2011 Trader's Village got opened in San Antonio too. The exciting part of this flea market is that they host 6,000,000+ shoppers and festival-goers each year. Is not it amazing? That is why it is so popular flea market in Texas.
Business Hours
Monday - Friday : Closed
Saturday: 10:00 AM - 6:00 PM
Sunday: 10:00 AM - 6:00 PM
Admission (all markets) - FREE
Strollers / Adult Chair Rentals are $5 (Limited availability)
Parking: $4

Rides
Traders Village has many amusement park-style rides. All-Day passes and single ride tickets are available
Buy an all-day ticket at $10-99 or $2.69 per ride
Location
9333 Soutwest Loop 410
San-Antonio, Texas 78242
2. The Mission Open Air Market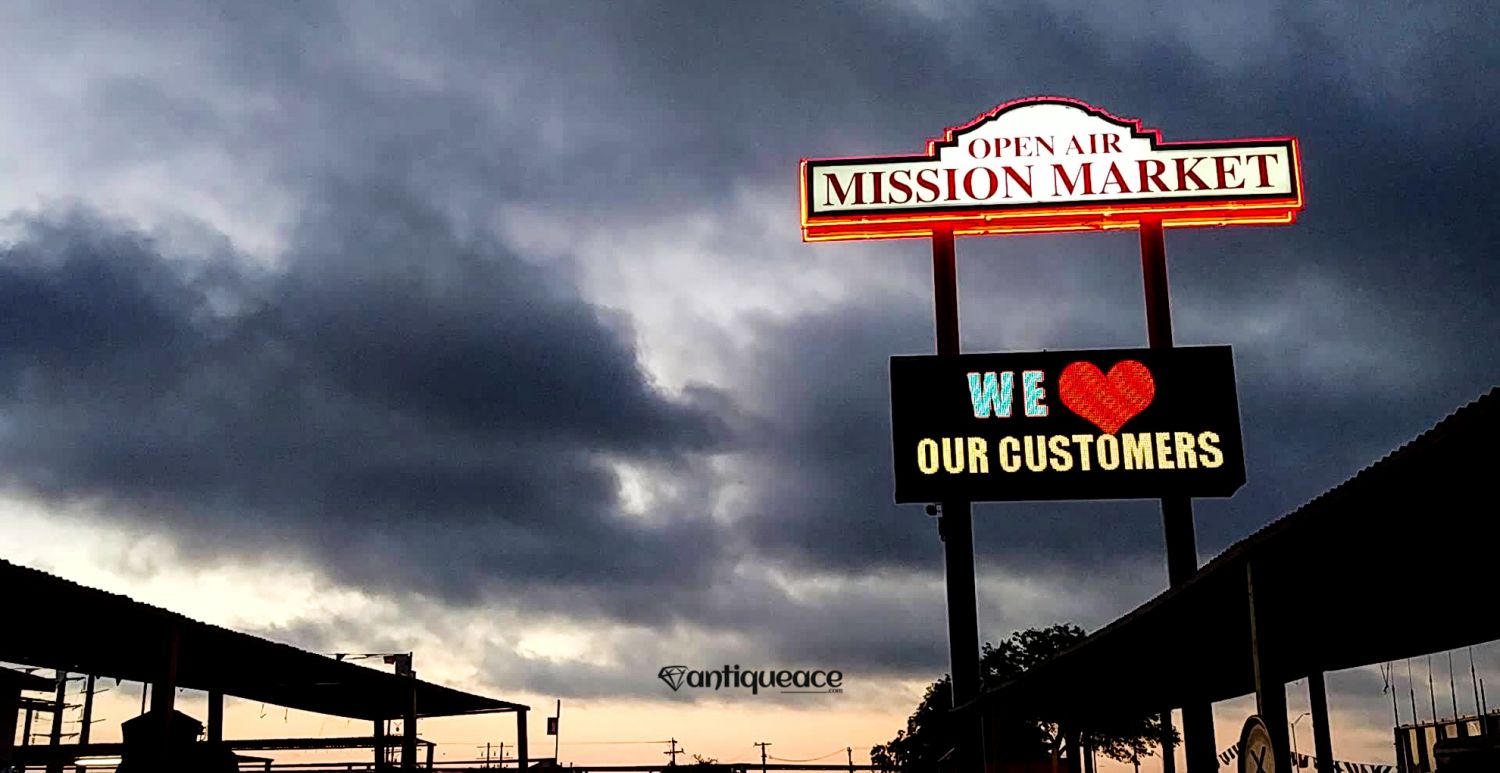 The King of Bargains! - Mission Open Air Market is another popular and large flea market in San Antonio that has 2000+ vendors selling different types of merchandise at bargain prices.
You can buy wide variety of things like furniture, electronics, custom products, clothing, shoes, lawn equipment, home decor, tools, fresh produces.
Since this flea market is quite large you'll often come across hidden treasures and interesting items. The friendly staff will always be there to guide and assist you. We generally recommend you to take cash with you. You will have a quite new experience in this flea market once you visit here.
Business Hours:
Every Wednesday - Saturday - Sunday
Gates Open 6 am
Location:
207 W Chavaneaux Rd, San Antonio, TX 78221
Phone: (210) 923-8131
3. Bandera Flea Market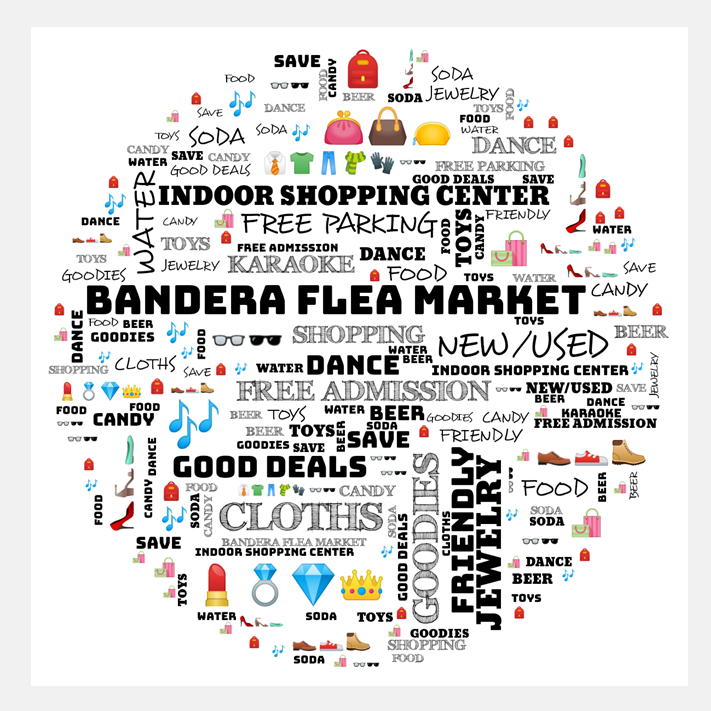 Bandera flea market is another popular destination for flea market lovers located at 1331 Bandera Road San-Antonio, Texas 78288. Admission and parking in this market are completely free.
So what are the major attractions of this flea market?
This is an indoor shopping center having friendly staff and vendors. The selection of items is not too expensive. The market is quite clean. This is a kind of market where you can find little bit of everything.
This is a very relaxing place to hang out on Sundays with your family or friends.
Admission & Parking : Free
Business hours:
Friday: 10:00 AM - 6: 00 PM ( Vendor setup)
Saturday- Sunday: 10:00 AM - 6: 00 PM
Live Music:
Every Sunday: 12:00 PM - 6:00 PM
Phone: (210)-444-9999
4. Eisenhauer Marketplace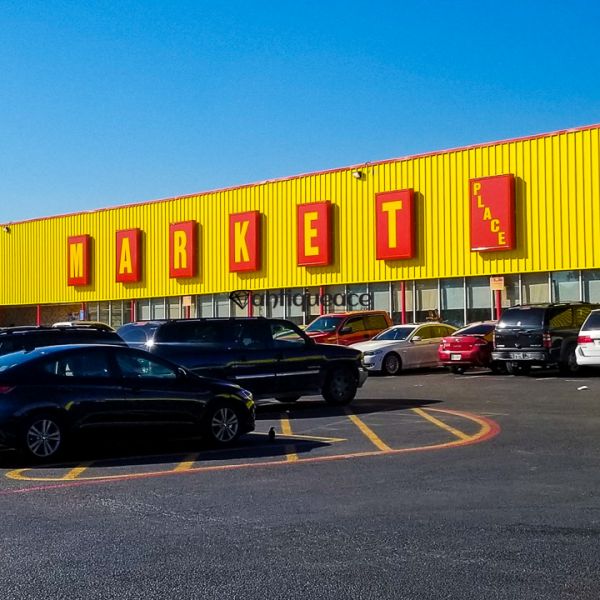 Eisenhauer Marketplace located at 3903 Eisenhauer Rd San, San Antonio is another popular destination for flea market enthusiast.
This is the largest indoor air-conditioned in south texas having 200+ vendors selling all types of merchandise.
Admission and parking in this flea market are free. You can buy the best value products at the most competitive prices. This marketplace is quite dedicated to providing quality products and friendly services.
You will find restaurants, antique shops, retro shops, gift shops, computer repair shops, jewelry repair shops, and sports shops in one place.
Furthermore, free live entertainment at Red Eyed Salon on Sunday with local bands is also available.
Admission: Free
Phone: (210) 653-7592
Business Hours:
Wednesday-Thursday-Friday: 12:00 PM - 6 PM
Saturday - Sunday : 11:00 AM - 6: 00 PM
Monday - Tuesday: Closed
5. The Alamo Marketplace
The Alamo Marketplace is one of the largest air-conditioned indoor flea markets in San Antonio. There is 80,000 sqft of indoor shopping where over 300+ vendors sell varieties of products and merchandise.
This place is perfect for buying different types of products like Antiques and collectibles, Vintage items, Toys, Clothings, Jewelries, good food, and many more
Admission & Parking: Free
Business Hours:
Sunday - Friday : 10:00 AM - 6:00 PM
Monday - Wednesday: Closed
6. Las Esperanza Flea Market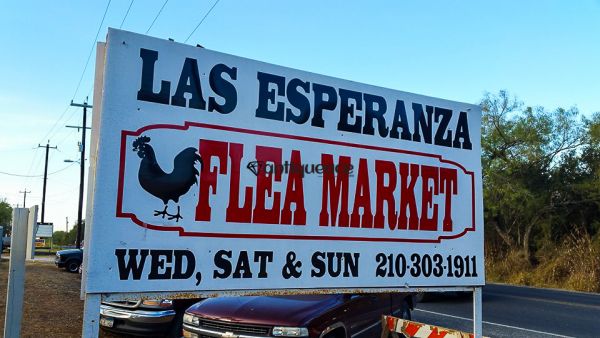 Las Esperanzas is located at 18200 Pleasanton Rd, San Antonio Texas.
This is an outdoor flea market where lots of vendors sell farm animals and birds. You will find chickens, turkeys, birds, peacocks, goats, cows, and horses.
There are a few things this flea market needs to fix instantly. Parking is quite a mess here. Restrooms are not up to the standards. It seems to have been neglecting in providing good restrooms for sellers and buyers. Rest you will encounter lots of friendly people and good food here.
Entrance: $2 per person
Phone: 210-303-1911
7. Poteet Flea Market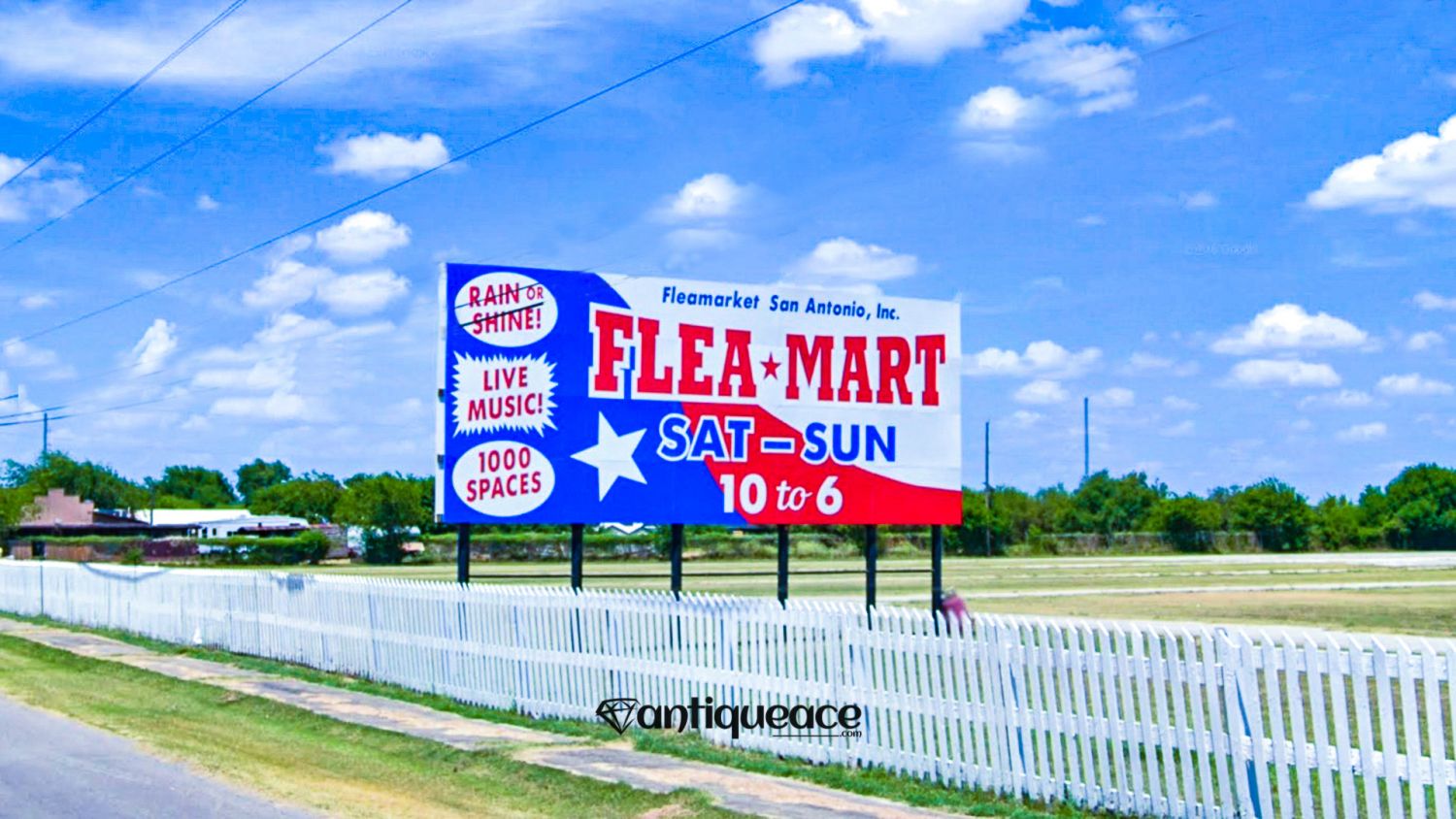 Poteet Flea Market is located at 12280 TX-16, San Antonio, TX 78224.
Poteet Flea market is a vast weekend Bazar popular for Mexican products, eats, and live music. It has 100s of vendors selling diverse products and services.
This is one of the excellent places to spend the day. You will enjoy the shopping as well as the food. There are plenty of products to choose from for eg- Mexican boots and hats.
The entrance/parking fee at this flea market is $2 which is reasonable
Entrance / Parking : $2
Phone: 210-624-2666
Business Hours:
Sunday: 8 AM - 7 PM
Monday: 9 AM - 12 PM | 1 PM - 5 PM
Tuesday- Wednesday: Closed
Thursday: 9 AM - 12PM, 1-4 PM
Friday: 9 Am - 12 PM, 1-5 PM
Saturday: 8 AM - 6 PM
8. Mi Mercado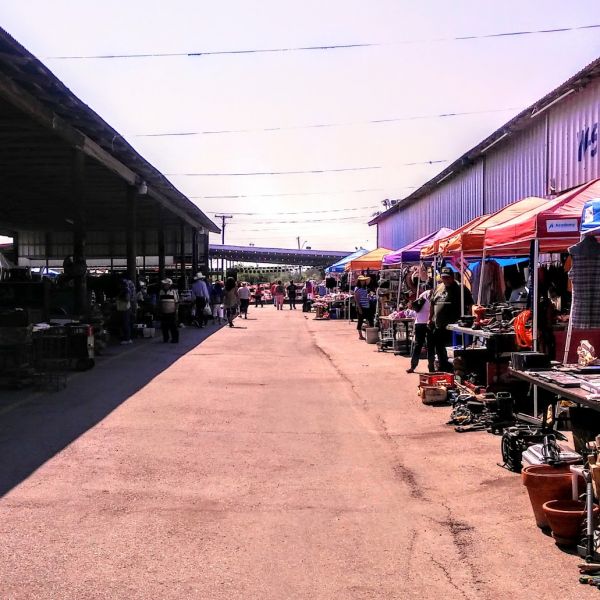 Mi Mercado is located at 227 New Laredo Hwy San-Antonio, Texas 78211.
This flea market opens 5 days a week. And admission and parking are completely free.
You will find lots of used goods. Latin music is also available in this festive flea market.
This is the one of great outdoor flea markets in San Antonio because of its great selection of items and friendly vendors and staff. The area is quite clean. The parking area is slightly small but you will definitely get one. Visit this flea market on Saturdays or Sundays for optimal enjoyment.
Entrance / Parking: Free
Business Hours:
Wednesday- Sunday: 7 AM - 3 PM
Monday - Tuesday: Closed
Phone: 210-922-7500
---