8 Best Flea Markets in California 2023
Antiqueace.com
5 months ago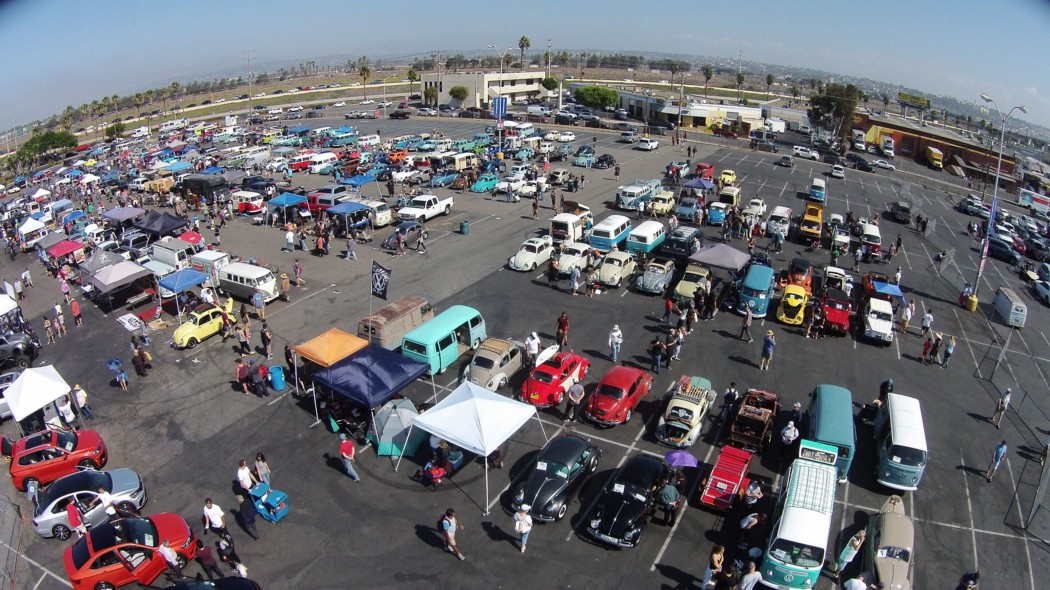 If you are planning to spend a good time with your family and friends consider visiting these flea markets near you. You will definitely have a very fun time as well as can buy so many products at amazingly low prices.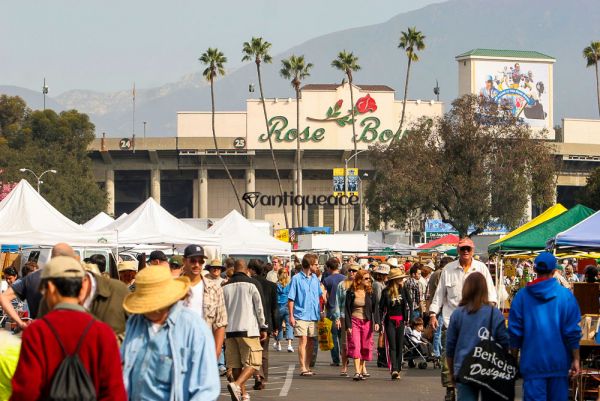 Rose Bowl Flea Market is one of the popular flea markets in the entire United States of America. Located at 1001 Rose Bowl Drive, Pasadena, California 91103, this flea market has more than 2500 vendors selling different types of products like antique items, collectibles, furniture, clothing, foods, arts & crafts, and many more.
The most amazing part of this flea market is that it is visited by nearly 20 thousand visitors each month. So if you are planning to sell your items you can instantly join this flea market in Pasadena and exhibit your products to thousands of buyers instantly and without much hassle.
There are 4 types of admission fees ranging from $9 — $25. Know more about these details here. For vendors, all other information can be found on Antiqueace.com's profile page.
Business Hours: 9:00 AM - 4:00 PM Everyday
Phone: 323-560-7469
Website: www.rgcshows.com/rose-bowl/
Socials: Facebook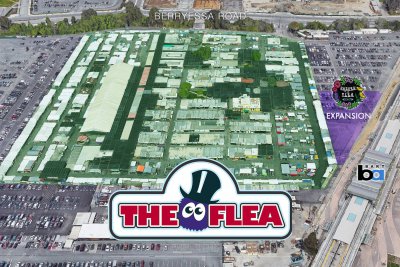 The San Jose Flea Market has been a Bay Area tradition since 1960. It is located at 1590 Berryessa Rd, San Jose, California 95133. It is also known to be Berryessa Flea Market. This Flea market is operated by Bumb Family and has more than 2400 active vendors. You can explore miles of colorful aisles filled with great food, produce, collectibles & bargains.
You will find second-hand as well as new merchandise in every category. In addition to shopping, you can enjoy delicious foods and entertaining rides.
Becoming a vendor in this flea market in San Jose is quite easy. Vendors are requested to visit the Info Booth at The Flea on a Saturday morning or Sunday morning OR call The Flea's office at (408) 453-1110 for updates.
The San Jose Flea Market is a small city with a life of its own. Find everything you need from organic vegetables in our quarter-mile-long produce row to stereo equipment, religious supplies, and even a barbershop. Tackling your shopping list was never so much fun. You can check their website for more details and information or check Antiqueace.com's profile page.
Business Hours:
Monday: Closed
Tuesday: Closed
Wednesday: Closed
Thursday: Closed
Friday: 8:00 AM - 5:00 PM
Saturday: 8:00 AM - 5:00 PM
Sunday: 8:00 AM - 5:00 PM
Phone: 408-453-1110
Website: www.sjfm.com
Socials: Facebook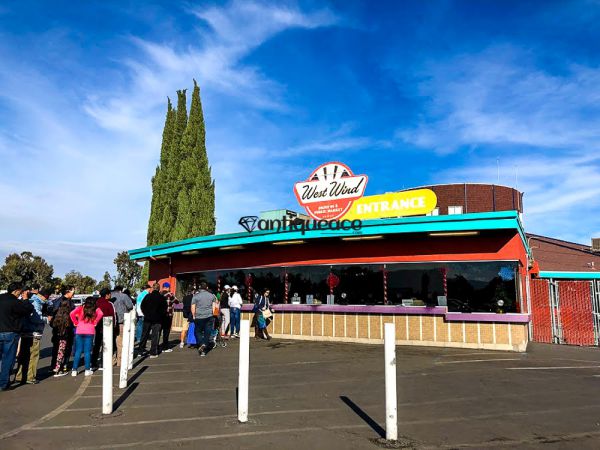 West Wind Drive-In and Public Market is located at 3630 Hillcap Ave
San Jose, California 95136. So what are the best things you can explore & enjoy in this Flea Market in San Jose?
You can enjoy and buy different types of foods, fashion items, fresh produce, clothing, electronics & accessories, antiques, Vintage Items, collectibles, and home goods.
While being specific about the food you will have breakfast burritos, authentic taqueria delights, all-beef hot dogs, cheesy pizza or an ice-cold beer, and many more.
You can hunt for treasures enjoying the festive ambiance, live music, and a cheerful environment. This flea market has a very consistent schedule and quality vendors which delivers quite immersive and fun-filled experiences. You can spend the day perfectly without spending too much.
San Diego Vintage Flea Market is located at La Mesa, San Diego, California 91944
If you are interested in purchasing interesting vintage or vintage-inspired treasures, you should definitely consider visiting this flea market in San Diego.
Every vintage pieces you bought here are true to the era. You can find items ranging from the turn of the century to the midcentury modern.
The vendors at this flea market offer home furnishings, bric-a-brac, clothing, vintage-inspired items, pin-up/rockabilly style clothing and accessories, tiki infused items along with vintage-inspired music promotion.
All the treasures are here at the San Diego Vintage Flea Market! For vendor-related information visit this link.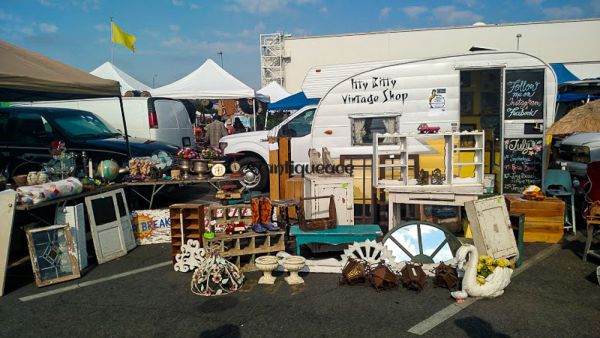 Long Beach Flea Market is located at 4901 E Conant St Long Beach, California 90808.
It has been recognized as one of the TOP TEN FLEA MARKETS IN THE U. S. by Good Housekeeping Magazine and THE BEST SWAP MEET in Los Angeles by L. A. Magazine.
Long Beach Veterans Stadium is the home for this flea market in Long Beach. You can explore a wide range of antiques, vintage items & collectibles exhibited by more than 800 vendors.
Every 3rd Sunday monthly, 5:30 am — 2:00 pm. Free Parking! Open Rain or Shine
ADMISSION PRICE & HOURS
General Admission: $ 7.00 …. 6:30 AM — 2:00 PM
Early Admission: $12.00 ….. 5:30 AM — 6:30 AM*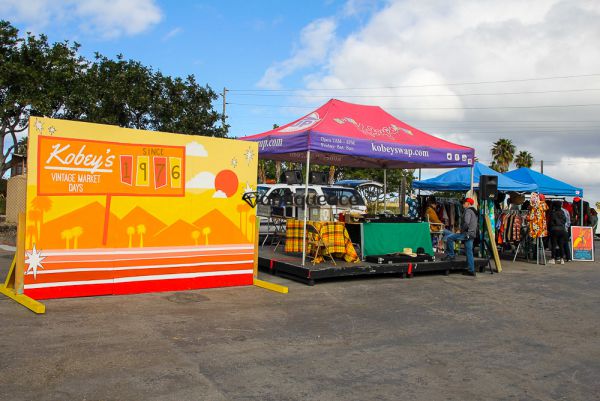 Kobey's Swap Meet located at 3500 Sports Arena Blvd, San Diego, California 92110 is one of the largest outdoor swap/flea marketplaces in San Diego.
So what types of goods and be bought and sold in this flea market?
Antiques, vintages, collectibles, new and used merchandise are the things you can simply buy and sell in this swap meet near San Diego.
Nearly 20,000+ buyers visit this flea market weekly. There are around 1000+ sellers who sold unique treasures at a very reasonable price.
If you are planning to sell your products in this flea market find vendor-related information on their website.
7. Alemany Flea Market - San Francisco, CA
The Alemany Flea Market is another good option to consider if you are looking for reliable vendors for antiques, collectibles, and vintage items. You can visit this store every Sunday.
Garage Sale days happen on the first Sunday of every month, where non-regular vendors are invited along with the regulars to sell their garage sale items.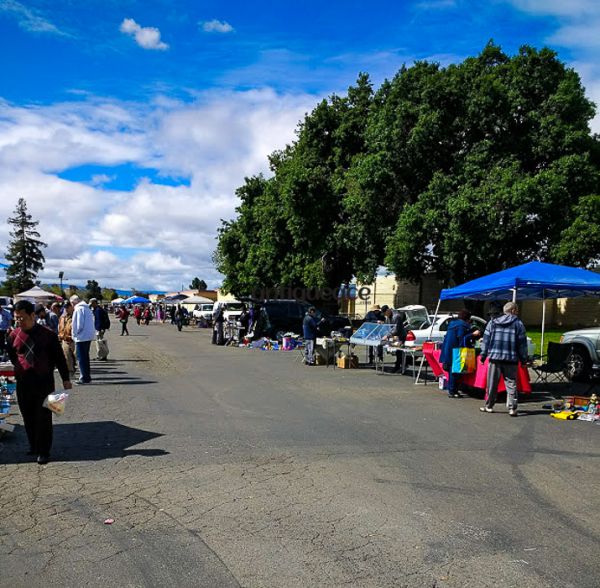 Kennedy High School Flea Market is located at 39999 Blacow Rd, Fremont California.
It is a relatively small flea market hosting nearly 100+ vendors. Still, you can find household items, clothing, foods, and many more items.
The first Saturday of each month is when this flea market in Fremont opens.
If you want to recommend more flea markets in California please leave a comment below. Thanks.