20 common mistakes to avoid while shopping at flea markets
Antiqueace.com
5 months ago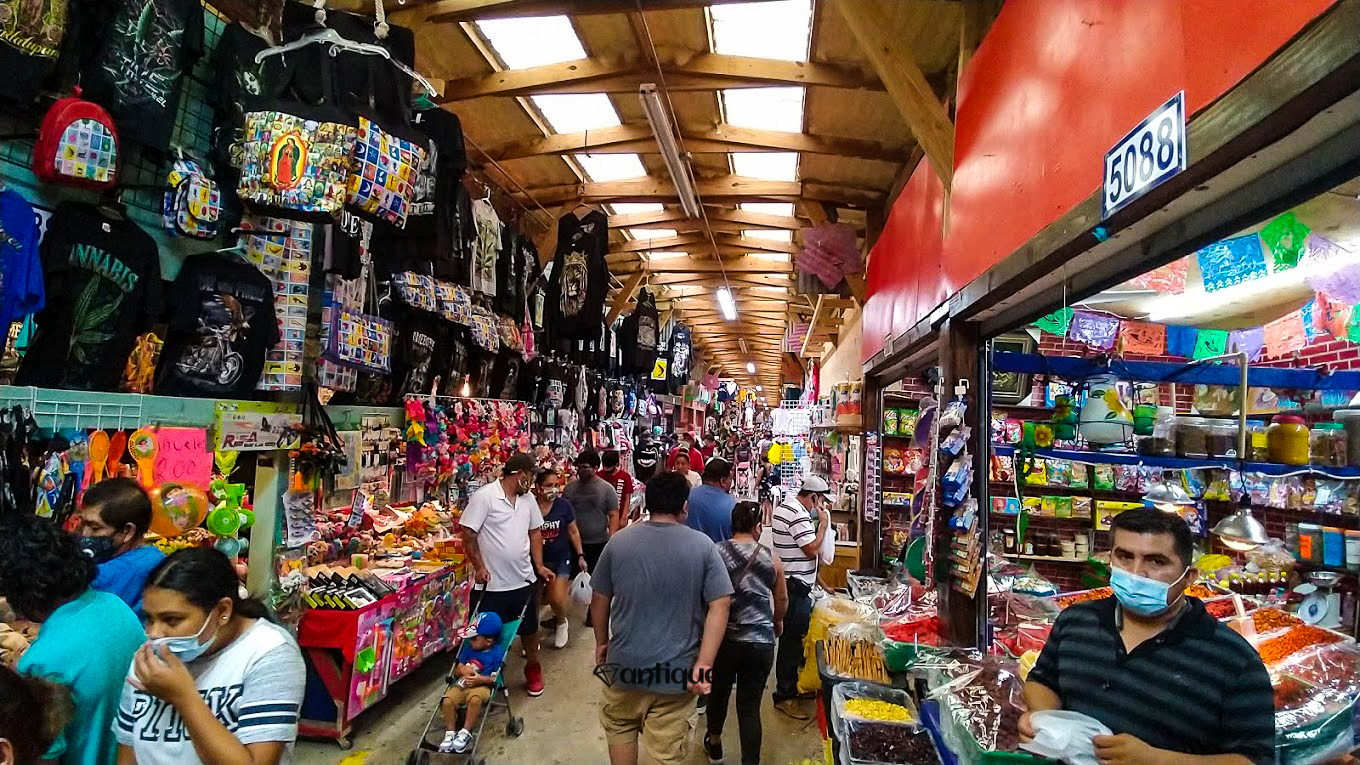 Flea markets and antique shows are fantastic places in which you can shop genuinely unique and rare treasures. In the United States, there are hundreds of flea markets that host thousands of booths or seller who sells quite unique items at cheap price. However, if you missed out on some of the important tactics you could end up wasting your hard-earned money on something worthless. In this article, I will share 20 common mistakes you must avoid while shopping at flea markets and antique shows.
Not Having a Plan
Before you head out to a flea market or antique show, have a firm plan in place. Make a list of items you are looking for and estimate the potential cost of such items.

Not Doing Your Research
Research the items in which you're interested before visiting the flea market. Look for the specialties of the flea market you are visiting. On Antiqueace.com we also provide the specialties of the flea market, so visitors can plan their visit accordingly.

Not Setting a Budget
It's easy to get carried away at flea markets and antique shows. Sometimes we buy things we don't even need. So setting a budget before visiting the flea market and sticking with it could be extremely beneficial for you.

Not Checking for Authenticity
Flea Markets are the places where knock-offs and reproductions are sold without any hesitations.
So if you are suspicious about the authenticity of the antique and vintage item you are buying at a flea market first ask the seller blatantly about it. Try to examine the seller's knowledge about the product. or there are some helpful groups on Facebook where you can instantly post photos and details and ask for identification and verification.

Not Inspecting Items
Thoroughly Inspect items carefully before you buy or pack. Check for damage, wear and tear, and functionality. Proper examination of the product is what you may not want to skip.

Not Negotiating
Flea markets and antique shows are great places to haggle. Don't be afraid to negotiate the price.
Sellers at flea markets are also accustomed to bargaining practices. Be quite gentle while bargaining. Don't underestimate the seller or their products. First, try to examine the best value for the product. Since the value for money is what you are looking for place your offer accordingly. Offer prices in such a way that will create a win-win situation for both of you.

Not Considering Transportation
Consider how you'll transport your purchases home especially if they are bulky or big in size. Some items may require special handling. So if you are planning to buy big and bulky things like furniture first always ask the seller for help setting up the transportation. Since sellers may have contact with the transportation businesses they could help you out instantly.

Consider the Location
Not Being Prepared for the Weather Flea markets and antique shows can be held outdoors. Be prepared for the weather, bring sunscreen and rain gear.

Not Dressing Comfortably
Wear comfortable shoes and clothing. You may be doing a lot of walking and standing.

Not Bringing Cash
Most importantly many vendors at flea markets and antique shows only accept cash. Bring plenty of small bills and change. Bring cash as per your budget. Remember onsite ATMs may charge you fees. So you may want to bring cash. On antiqueace.com's flea market listing, we have shared whether the flea market accepts credit cards or not. You may want to take a look at our listing for up-to-date information.

Not Asking Questions
Ask questions about the items you're interested in. The vendor may be able to tell you more about the history or origin of the item. Like before if your vendor's explanation is not enough for you to take instant help from Facebook groups where people will instantly share their knowledge.

Not Testing Electronics
If you're buying electronics, test them out before you buy. Ask for any recent repairs, warranties, and repair facilities.

Not Bringing a Measuring Tape
If you're buying furniture or other large items, bringing a measuring tape to ensure they'll fit in your space would be extremely beneficial.

Not Checking the Return Policy
Check the return policy before you buy. Some vendors may not allow returns or exchanges.

Not Considering Restoration
Costs Antique items may require restoration. Consider the cost of restoration before you buy.

Not Considering the Value of the Item
Consider the value of the item before you buy. Is it a rare find or something that's easily replaceable? Rare finds are the things that may give you huge margins in future trades.

Not Checking for Lead Paint
Older items may contain lead paint. Check for lead paint before you buy.

Not Considering Storage Space
Consider where you'll store your purchases before you buy. Do you have enough space?

Not Bringing a Friend
Bring a friend with you for a second opinion. They may see something you missed. Being with friends makes your visit joyful even if you did not find something you were hunting.

Not Having Fun
Shopping at flea markets and antique shows should be fun. Enjoy the experience and take your time.
Share your thought and reviews about the flea market and shows online that could be beneficial for others as well.
In conclusion, shopping at flea markets and antique shows can be a rewarding experience, but it's important to avoid the common mistakes we mentioned above. With a little planning and research, you can find unique treasures that will bring joy and good ROI to your home for years to come.


Please add your suggestions below in the comment sections. Thanks.